When you ask Maarten De Munck what he loves so much about his job at Kapernikov, he's not referring to a specific skill or task. It's the overall intellectual challenge he is faced with every day that drives him forward. That, and a great working atmosphere, is the reason he is so excited about the company.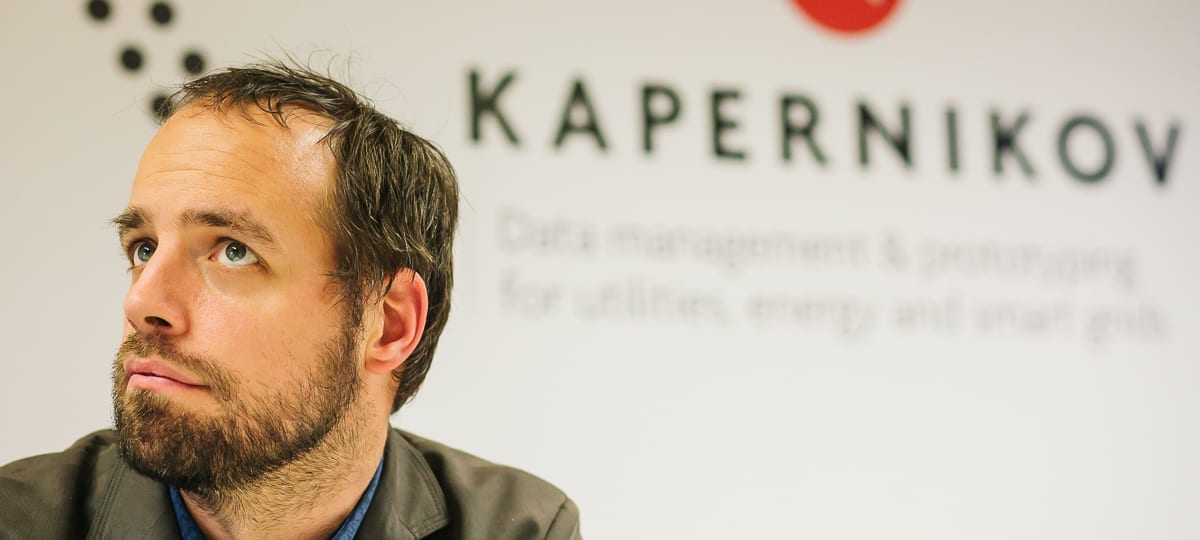 It has been a long time since Maarten was playing with his MSX computer and Fischertechnik construction toys as a young boy. Back then, it was all about making cool constructions and learning how you can make simple machines do what you want them to do. But the young Maarten probably would have never thought to be playing in the premier league of industrial automation many years later.
Today, Maarten is focusing on industrial automation, computer vision and robots for an international machine builder. "It's a discipline where a lot of skills come together," says Maarten. "Electronics, mechanics, and software development: it's all there with industrial automation."

Real application of knowledge
Maarten earned his stripes in the academic world, with a position as a university lecturer in the field of mechanics. But what he missed in that job, there's plenty of at Kapernikov: "I loved doing fundamental, theoretical research, but what I appreciate even more at Kapernikov is that you can actually apply your knowledge in real-life solutions that bring value to the customer. At Kapernikov, you get the chance to build things nobody has tried before."
Since there are so many different techniques that play a role in industrial automation, it's almost impossible to know everything by yourself. That is why Kapernikov offers its team members the chance to learn from each other. By working together on a project, you can do so much more than on your own.
At Kapernikov, you get the chance to build things nobody has tried before.
Work-life balance
"Just like any job, it can get a little hectic sometimes," says Maarten. "But the flexibility you give to the company is returned to you as well." Indeed, Kapernikov focuses on a sustainable work-life balance, where there's room for friends and family life. "Working from home, flexible hours and a great atmosphere at work: those are all elements for me that make Kapernikov such a great place to be at," says Maarten. "You always feel like you're in control of your job."