Detects & tracks people, machinery & products
Scalable, open and flexible platform
Easy plug-in development
Kapernikov's KIPP platform has been developed to help companies position objects, robots and people in large-scale industrial environments. KIPP can position anything with centimeter-precision and can be customized to meet specific customer needs.
Localizing people, objects and robots in industrial environments
Localizing movable objects and people in large-scale industrial environments, such as factories or warehouses, can be very cumbersome. Today's off-the-shelf positioning applications are often very expensive to set up, not very flexible to integrate and not very accurate.
Open platform for accurate positioning
The Kapernikov Industrial Positioning Platform (KIPP) offers a more flexible, GPS-like application for everything that moves in your industrial environment.
KIPP is easy to set up and can be customized to meet specific project needs. The KIPP open platform allows
to develop plug-in applications, such as geofencing and verification of Personal Protective Equipment (PPE). KIPP also allows for easy integration into third-party applications, such as warehouse management systems.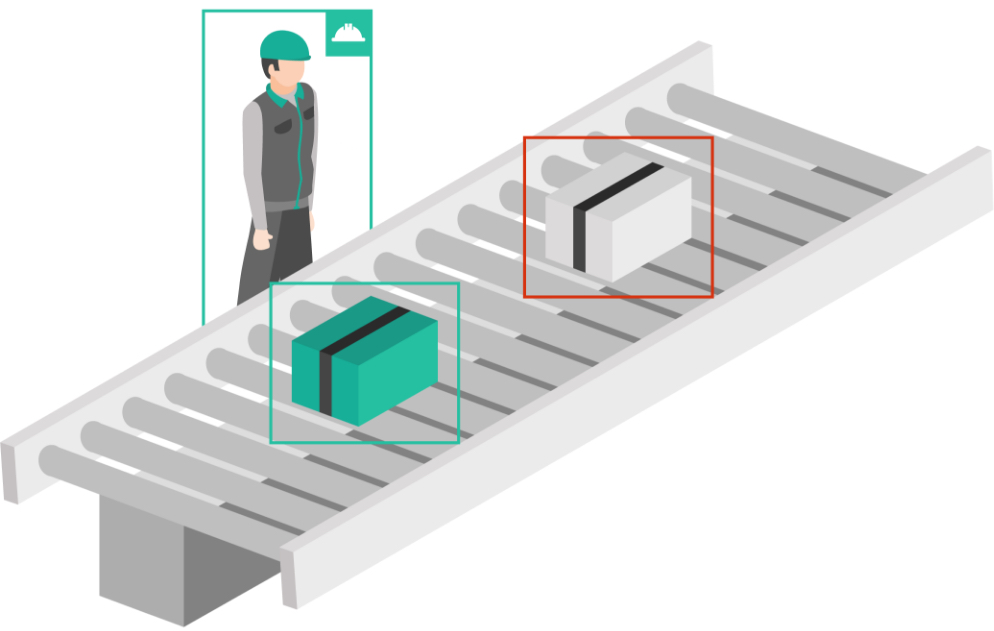 KIPP architecture
KIPP makes use of smart camera devices that are installed 'on the edge' of the network.
The KIPP camera data is stored and processed via a MS Azure IoT Hub and MS Azure cloud platform.
All data can be visualized and views can be configured in a standard web browser.