A broad interest, a passion for coding, and a healthy dose of curiosity made Louis Regout choose for a position at Kapernikov. Working as a data consultant, Louis loves the close communication with the customer and the freedom to organize his work the way he wants.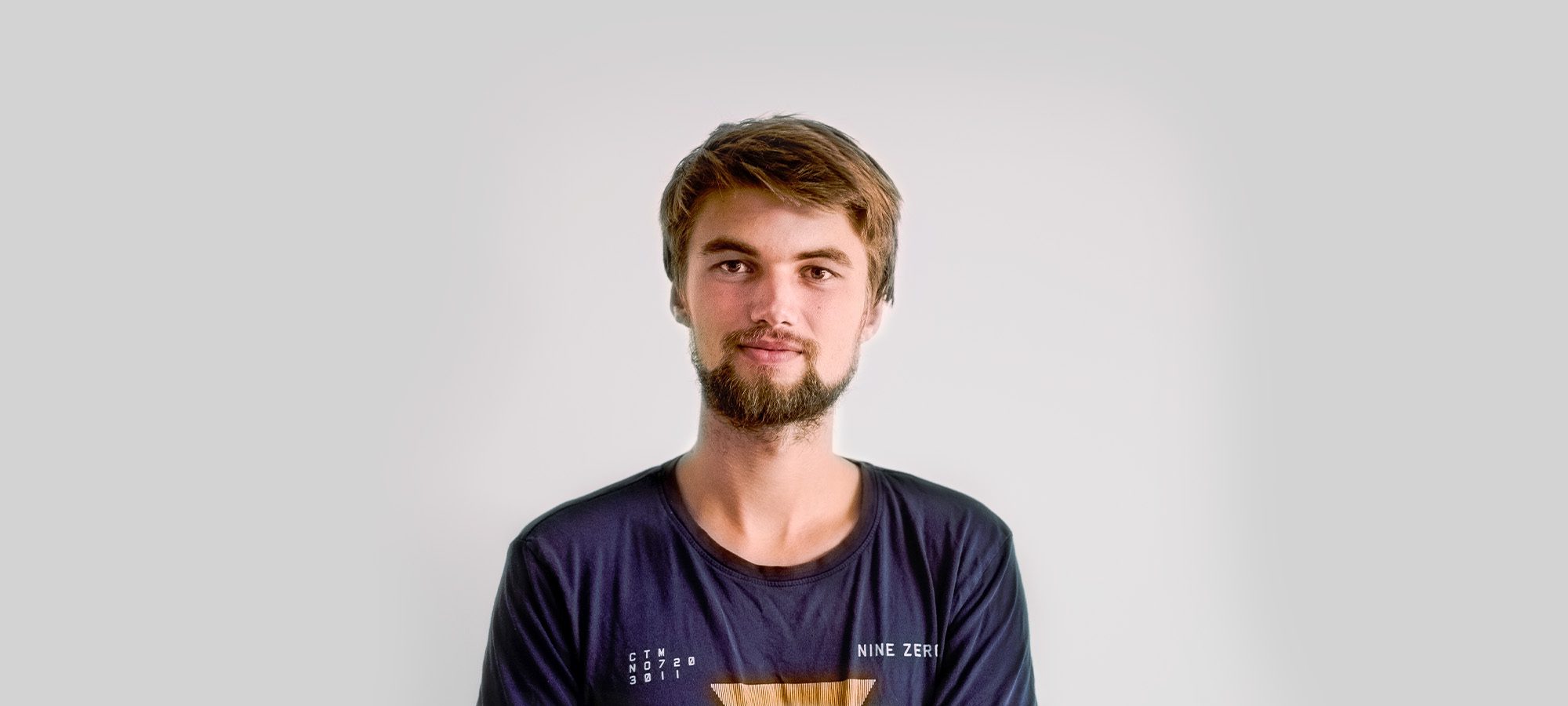 Today, Louis Regout is mostly working on projects relating to asset data, AI on point clouds for Infrabel and AI development for the Telraam traffic counting project. "What I love most about Kapernikov, is the freedom," says Louis. "I do not only have the freedom to work from home, but also to organize my work and projects the way I want."
Personal projects pay off
Louis started at Kapernikov early 2021. Before that, he obtained a Master's degree in Applied Mathematics. But Louis' interests also extend to other areas: next to obtaining minor degrees in law and entrepreneurship, he learned to program through self-study and even developed a few personal projects, including a 3D rendering engine and a file-sharing application.
"I often have these light bulb moments, where I am convinced that the world needs my solutions," Louis adds jokingly. "But I also realize that it's good to have a team around you, to motivate you and to get the project completed."
Still, Louis' experience with C++, a faster language compared to the often-used Python, got him a foot in the door at Kapernikov. "Apparently, my knowledge of C++, which I gathered during one of my personal projects, and the fact that I have proven to be able to handle big projects, convinced the Kapernikov team that I could join them."
Now, Louis enjoys the freedom and autonomy he is given by Kapernikov, as well as the direct contact he has with the end customer, Infrabel. "Working for the Infrabel project has been great up to now. I can choose how I will organize a project, and I feel trusted by the company. There is also room for experiment. Sometimes, a chosen approach does not work out the way you have planned, but you are given the time to learn and try things out, so you can achieve the best results for the customer."
Measurable and practical results give Louis a good sense of accomplishment. "The work I do may not seem to be so spectacular at first, but I still love to solve challenging problems for which you can obtain quantifiable results. Improving your results, and contributing to your end customer's goals, is very satisfying."