"You cannot know all the water in the sea, but you can learn how to swim." It's an attitude of life that has helped Karel Van Camp land a job at Kapernikov. Working as a data analyst for Kapernikov clients, he still honors this principle of his former mathematics teacher.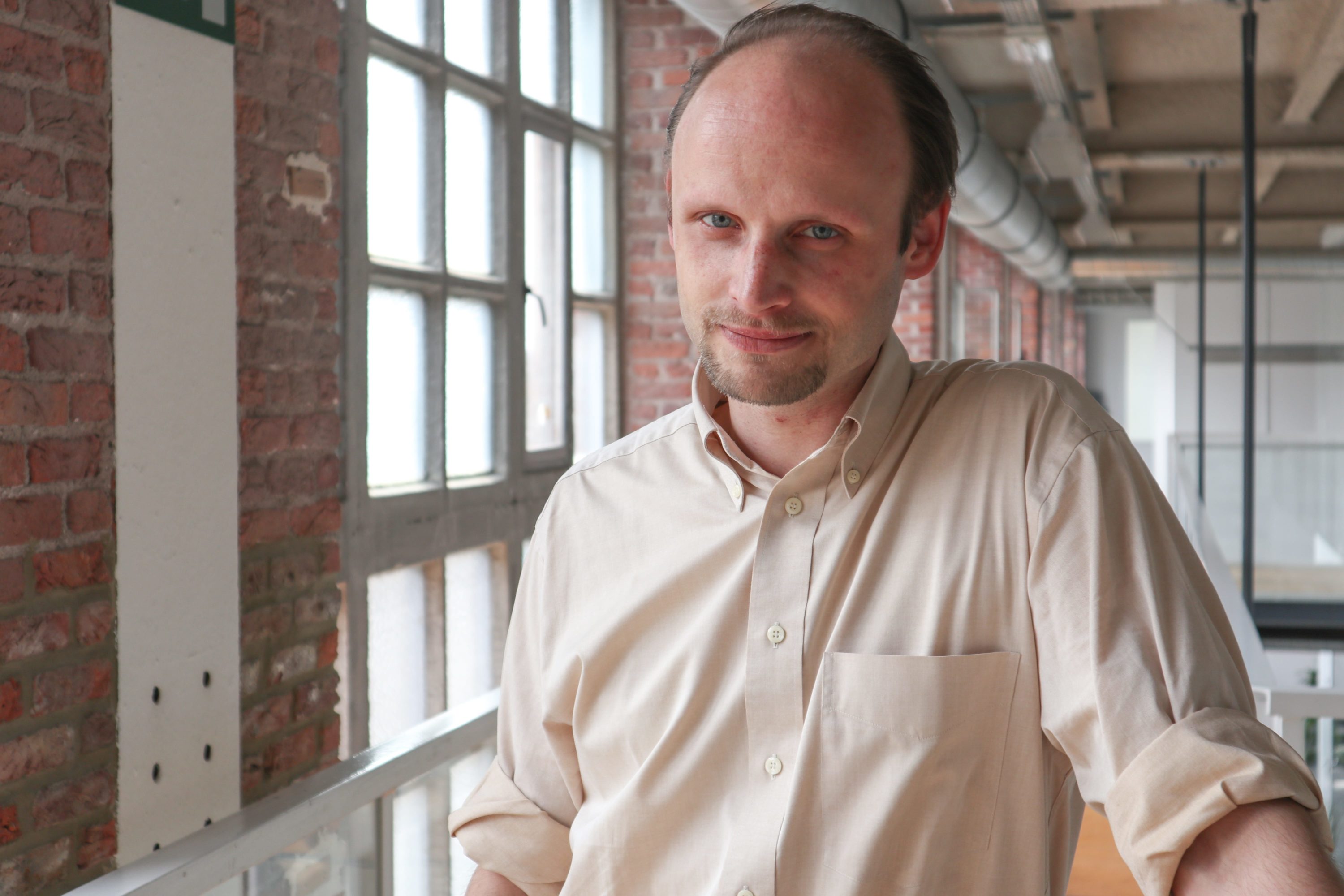 Data analyst doing the math
Karel Van Camp joined Kapernikov in October 2018, but his interest in computer science has always been there. Over the years, Karel has schooled himself in the art of programming through self-education.
We have small teams of specialists who are self-organized and who are stimulated to take initiative.
Karel acknowledges that you cannot be the master of everything, but you have to know where to look for information, or which people to ask. Or as his former mathematics teacher used to say: "You cannot know all the water in the sea, but you can learn how to swim."
Data and math
It's not the only thing Karel has remembered from his mathematics teacher, because even today a bit of mathematics comes in handy when you want to help companies organize their information.
"Mathematics is an abstract, but rich language that helps you to describe reality and turn that reality into code. Conversely, as a result of how programming can be used to solve real life problems, my appreciation for mathematics has grown as well."
Small specialist teams
"Self-learning does not mean that you are on your own at Kapernikov," says Karel. "We have a great team of people who are a specialist in their own niche and who are there to help you. And we all focus on contributing to the best result for the customer."
Apart from that, Karel likes working with many different people in an organization, as well as the fact that our company does not have a classic hierarchical structure.
"In contrast to many other corporate organizations, we are more organized from the bottom up. We have small teams of specialists who are self-organized and who are stimulated to take initiative. I think this is the future of how work should be organized."